EXCELLENCE
AS A PROGRAM
Digital transformation is the future of the education industry – for companies highly efficient, targeted and individual. In the blended learning concept, the knowledge of our best trainers is absorbed and internalized within a future-proof, digital reach, and then processed and clarified for your employees through personal feedback, assistance and in-depth know-how in live training sessions.
Effect and effective
The full Force of Change
---
Excellence programs combine long-term, sustainable impulses from the digital phase with intensive training from the live units. This creates the optimal basis for new abilities that are subsequently applied in everyday work.
It fits!
Tailored to your Plans
---
Your plans, challenges and goals are very individual - and that's a good thing! We offer you content, program duration and effectiveness "that fit right in"!
From Person to Person
Intensive personal Support
---
We enable the best possible navigation through the program: Online, participants are supported by our program managers on the learning platform - here we answer questions about content and provide assistance for tasks. Individual personal development from person to person is promoted in the live trainings.
How the
Excellence Programs work
Our Excellence Programs are divided into an Online Phase in which participants acquire, expand and internalize content at their own pace, intensity and sequencing. Here, different levels of knowledge from teams and departments can be aligned and enriched with valuable expert knowledge.
knowledge is practiced and broken down within a protected framework under the guidance of our experienced specialist trainers. This is where it gets personal: individual advice, feedback and practical tips will help your employees!


Example of a Sales Excellence Program: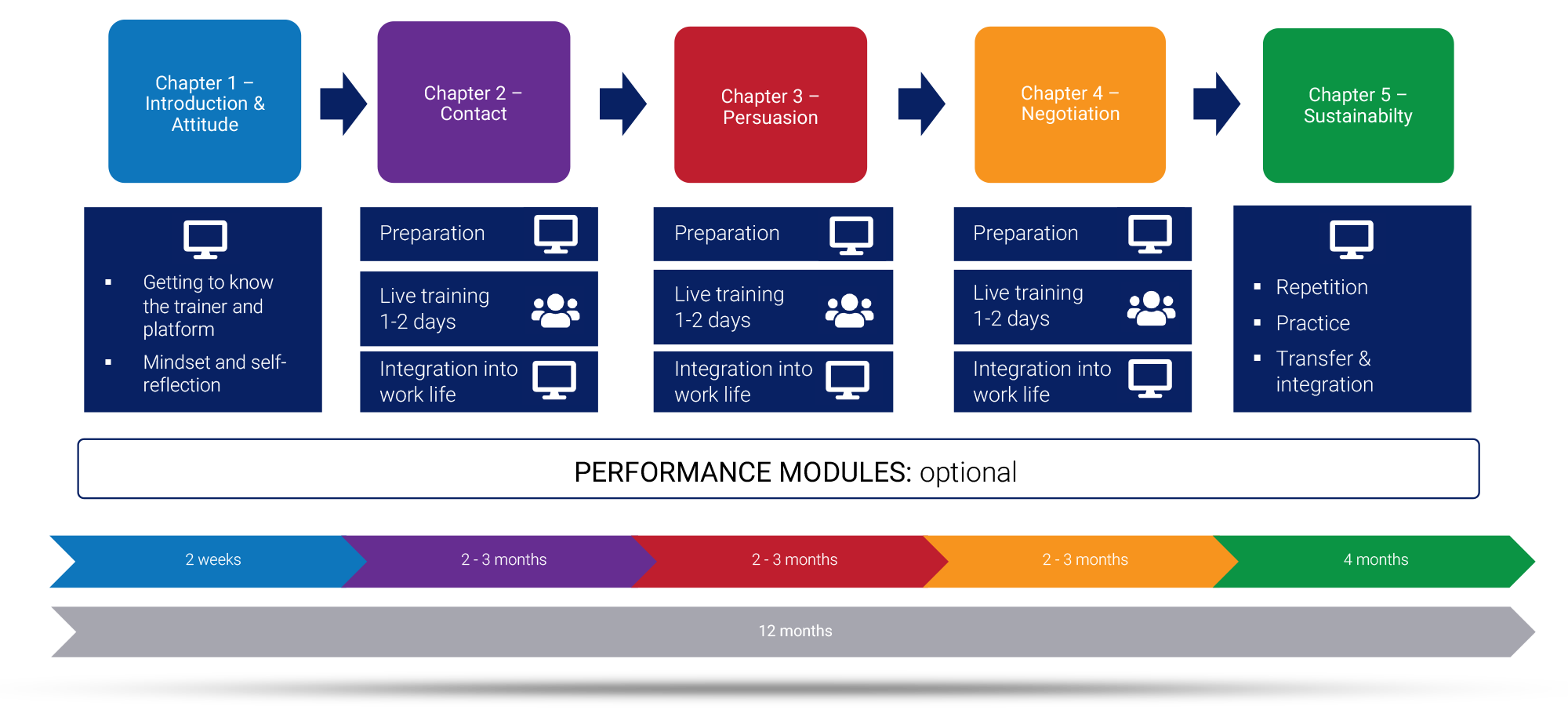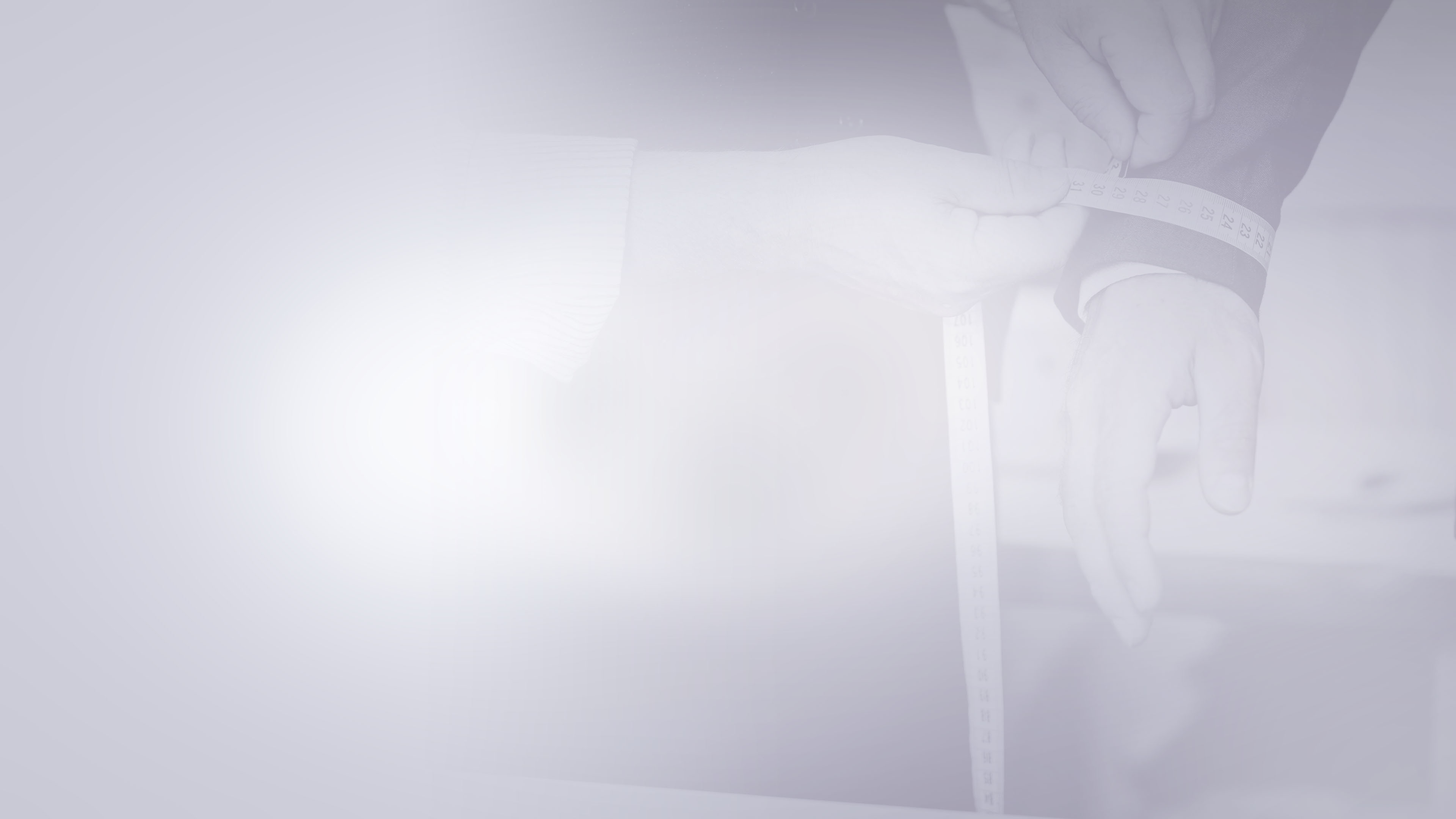 From experienced (company-)experts
for companies that want more
With our Excellence Programs we master your challenges step by step:
Joint Target & Problem Analysis
In a structured dialogue we analyze your problems and offer you effective solutions for sustainable change. This results in concrete goals for your program.
In the Program Forge
On the basis of our results exgenio develops an excellence program tailored to your needs with exactly the duration, contents, performance modules and intensive training days you want and need.
Platform Creation
exgenio creates your individualized and
device-agnostic platform
in Responsive Design with corresponding
CI and the desired contents
from our portfolio. Alternatively, we bring our digital learning content to your platform.
Program Execution
With our
Flipped-classroom-principle
participants learn valuable
contents
individually - where and when they want. The knowledge gained here is practised in our
live trainings
, supplemented with personal feedback and clarified by problem solutions. In the
post-processing
, both strands are integrated into the
everyday working routine and real abilities are developed.
Sustainability
Now the knowledge is deepened, reflected and repeated. The goal is to stick to it and apply the gained knowledge continuously. Through interaction with other participants and colleagues, the attitude and knowledge from the Excellence Programs get deeply anchored in your company.
Scaling
It's now time to
carry the competence into the company
, your employees will become
multipliers
.
In addition, you can use our
digital trainings
to make other departments fit for success at a reasonable price.
OUR CORE
TOPICS
The age of digitalization has already progressed so far that networking, agility and win-win have become part of everyday life. However, new opportunities for people and companies must be seized – this requires a clear attitude, sound knowledge and excellent abilities.

And this is precisely where the competence topics of our top practice experts come in:
Leadership
In the time of change companies are faced with countless challenges, especially their managers. Excellent and new abilities of executives are expected.

Whether successful communication, relaxed self-management or motivating employee leadership - leadership competence can be learned!
Team Development
Sometimes employees find it difficult to turn their common organizational vision into reality. Many managers give up too quickly in these cases - they lean back and refer to the lack of insight or the will of their colleagues ("They just don't want to ...").

Cooperation, team rules, moderation, meetings - Teams are so much more than the sum of their parts!
Sales
Decades of experience in sales and effective methods from behavioural psychology are condensed into efficient trainings.

Systems, practical tricks and psychological models are all implemented in the three major phases of contact, persuasion and negotiation.

Simply more sales success!
Communication
Communication is probably the most important link between people. How this communication looks like exactly and whether it succeeds, however, depends on everyone involved.

In order to understand and prevent communication disturbances, disputes and conflicts and to prevent them, it is essential to deal with communication processes. Cicero already knew: "You only learn to talk by talking!
Our learning model is designed to produce real ability.

Would you like to know more about how we can help you to exceed yourself? Then click here: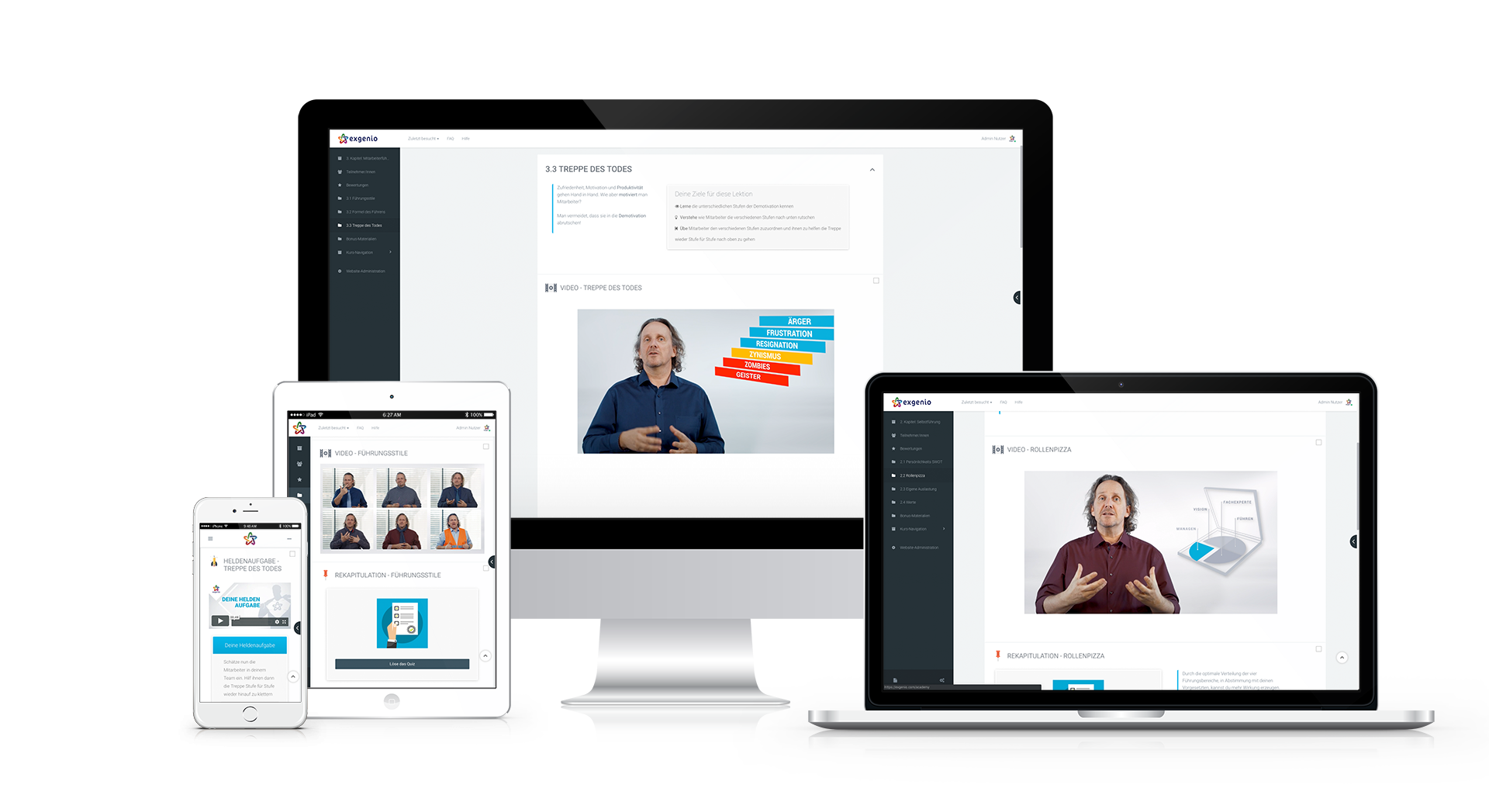 A program of excellence
for your company
Get in touch with Eva Schmitt.
Together we develop effective concepts, ideas and solutions for your needs and ideas – we are looking forward to it!